Hello everyone! It has been a little while since we have updated you all on whats been happening and we are very sorry for that, it has been a crazy time lately. Since it has been so long since we updated everyone on happenings we have a whole lot to say!
To start we are happy to announce that we are back into full gig mode once again, which we are very excited for as we missed seeing everyone the last couple months. As some of you know, Marla suffered an injury but she is on the mend now and ready and wanting to play. This is doubly good considering the time of year that is upon us now, St. Patrick's Day!
This year will be our biggest St. Patrick's Day yet with not one, not two, but three shows in one day, with so many opportunities to see us we hope to see everyone out and dancing along with us. We will be starting off our morning at the Maple Syrup Festival at The Terra Cotta Conservation Area with an outdoor show. The Festival is a great little event that we played last year and has many activities for all ages and of course, a ton of maple syrup!  Come get your sugar rush on and listen and dance along to EML while we try to stay warm and play some awesome Celtic tunes! We will only be there from 10am to 1pm before we have to rush off to our next St. Patrick's Day event at The Red Harp. The Red Harp has very quickly become one of our favorite places to play, from the great atmosphere to the amazing staff and food The Red Harp really has it all. This will be our first Paddy's Day with them but we are looking for to entertaining you all with our antics, prizes, dancing and of course music from 3pm to 7pm. After all that playing you would think we would take a rest, but not us. From The Red Harp we will be off to our third performance of the night at Keenan's Irish Pub! Keenan's has been a constant for us for a couple years now since it opened and it always feels like home when we play there. This will be our second time playing St. Patrick's Day and we anticipate it to be as huge as it was last time! As always there will be prizes, dancing and fun. We will very likely be closing out the place so it shall be quite the party and we are very excited to be playing there again!
(more posted below these logos…)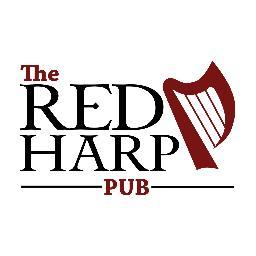 Clearly St. Patrick's Day will be spectacular but we are not done there by a long shot, we have another couple Paddy's Day shows during the week that will kick off the main event. The most exciting one being The St. Paddy's Celtic Music Extravaganza! This will be held in Toronto at the Tranzac Club. Us and 3 other absolutely fantastic Celtic bands have gotten together to put on one crazy night of Celtic music to bring in St. Paddy's Day right. We feel so lucky to have been asked to be a part of this and cant wait for the night to come. If you enjoy EML's music we highly suggest you have a listen and follow all of these great bands as well. The musical line up is as follows.
The Flailing Shilaleighs – They are a great band that specializes in East coast and Celtic music with a few originals thrown in, their traditional sound is sure to get anyone into a St. Paddy's Day mood!
The Interpreters – This band is something special, they are a true trad band who specializes in instrumental Celtic tunes that are sure to get you dancing and clapping along!
Erin's Marlore – Of course you all know us! We are your all female Celtic Trio that has been described as a cross between a garden fairy and Conor McGregor.
Old Man Flanagan's Ghost – The organizers of this fantastic show and our good friends, OMFG is always a treat to listen to and always  puts on an amazing Celtic performance!
Tickets for this fabulous event are available here on the event Facebook page and should be bought well in advance as the show is guaranteed to sell out.
We have so many other great things coming up in the next little while which are all equally awesome. They are only not mentioned here as it would make this post a lot longer than it already is. You can however, check all of them out here on our concerts page .
After all of that being said we would not be able to keep up with all these shows without help, we have had some pretty amazing support from a lot of people and we thank each and every one of you for that; from the bars that hire us to the fans that come out to see us consistently we wouldn't be where we are now without you all. These last few years though, one person has really stepped up and done a lot for us behind the scenes and we feel it's important to thank him. He's done everything from stage plots, to doing our sound,  making posters,  helping support this website,  lending us equipment and so much more. Al Bourke you are more than amazing and we want to send you a very heartfelt thank you for everything you have done and continue to do for us.
As you all can see there are a ton of things happening for us and we are very excited to see what the future holds. Please feel free to contact us at any time and we love hearing from everyone and we hope to see you all at one of our shows. HAPPY ST. PATRICK'S DAY!!